STUDENT SUPPORT
Student support staff are available on campus with intermittent schedules. To schedule an in-person or virtual meeting with your Student Services or Financial Aid Advisor, you should book via the link in your advisor's email signature.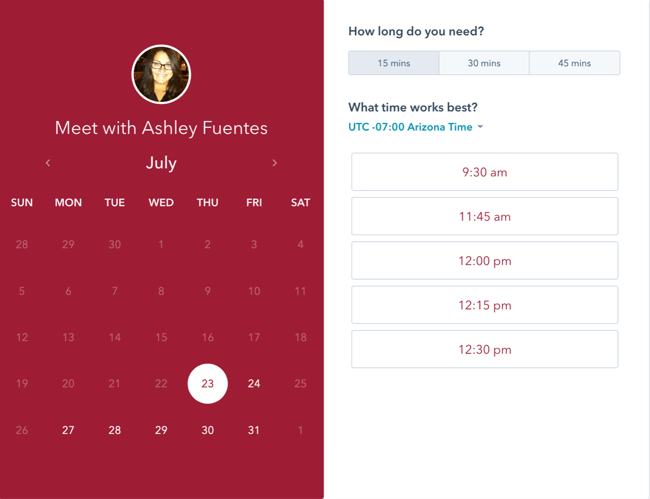 If you are on campus and would like to walk-in for an appointment, you will be directed by the receptionist to a safe seating area where you can wait if advisor is not available at the time you arrive.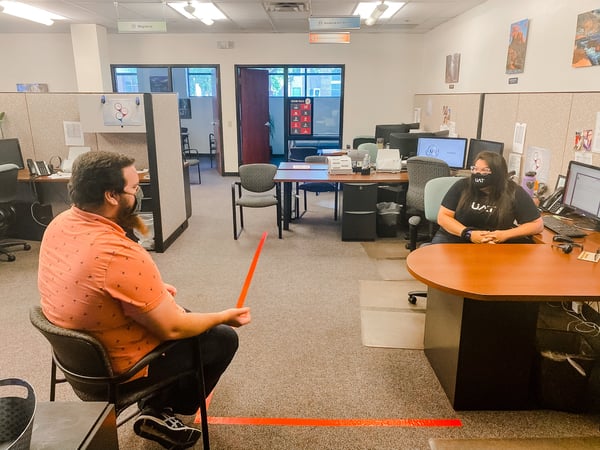 A combination of faculty and lab facilitators will be on campus to support student learning.
Tutors are available in-person and virtually via Microsoft Teams and have begun hosting open tutor hours via Teams. To sign up for a tutoring session in your topic area of need, please visit the Learning Enhancement Center on the Student Portal: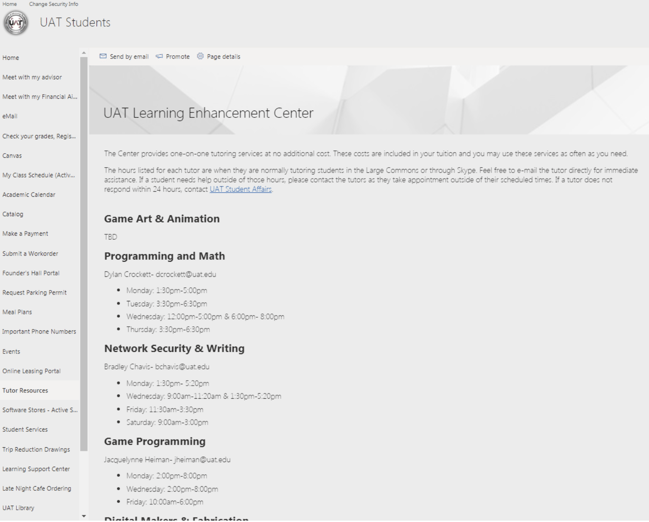 We encourage all students to reach out to their faculty, student services Advisor or tutor at any time.
MENTAL HEALTH SERVICES
UAT has counseling services available free to current students. UAT's counselor is currently offering virtual Telehealth appointments and will be on campus periodically (in a safe, socially distanced, private onsite location) for students who would prefer an in-person appointment. Students who would like an appointment with UAT's counselor can either reach out to their Student Services Advisor or reach out to her directly at:
Karla Milloy
360.601.2660 or 480.772.5522
For additional assistance or counseling, students can contact the following agencies and programs:
Banner Behavioral Health Services
(602) 254-HELP (4357)
8 a.m.–8 p.m.
7575 East Earll Dr., Scottsdale, AZ 85251
Saint Luke's Behavioral Health Center
(602) 251-8535/(800) 821-4193
1800 E. Van Buren St., Phoenix, AZ 85006
Terros/Phoenix Interfaith Counseling
(480) 317-9868
1232 E Broadway Rd., Ste 120, Tempe 85282
8 a.m.–5 p.m.
Desert Vista Behavioral Health
(480) 344-2000
570 W. Brown Rd., Mesa, AZ 85201
La Frontera EMPACT Suicide Prevention Center
(480) 784-1514
618 S Madison Dr., Tempe 85281
East Valley Substance Abuse Center
(480) 833-8122
1550 E. University Dr., Mesa, AZ 85203
Alcoholics Anonymous
Salt River Intergroup
3215 E Thunderbird Rd., Phoenix 85032
(602) 264-1341
24-Hour Crisis Hotlines:
(800) 656-HOPE - RAINN Sexual Assault Hotline (National)
(800) SUICIDE - HopeLine Suicide Hotline (National)
(480) 784-1500 - Suicide/Crisis Hotline (Maricopa County)
(866) 205-5229 - Toll-Free Sexual Assault Hotline (Arizona)
(480) 736-4949 - Sexual Assault Hotline (Maricopa County)
*External resource contact information is current at the time of publishing, July 2020. These resources are kept up to date in the University Catalog, so if referenced in the future, students should confirm contact info and hours at uat.edu/catalog.
MAXWELL
UAT has a campus cat ("catscot") Max. He can be found chasing pigeons and lizards in the grassy Quad. Max enjoys being scratched behind the ears, following groups touring the campus (when they are), sneaking into the main building, and receiving all the student love.